Hail to Thrift
Created in the spring of 2014, Thriftsburgh is Pitt's student-run on-campus thrift store serving students, staff, faculty, and the Pittsburgh community by re-purposing and selling second-hand clothing, shoes, and accessories. Buying secondhand clothing reduces textile waste, cuts carbon, and promotes a culture of reuse. All items sold in the store are $10 or less.
Thriftsburgh has regular store hours in the O'Hara Student Center and holds various events throughout the year. The Annual Reuse Rummage Sale is hosted each August to provide clothing, dorm, kitchen, and bathroom essentials to students returning to campus.
Donations and Store Credit
Donate any of your second-hand clothing, shoes, and accessories to Thriftsburgh to receive half back the amount in store credit! Donations may be dropped off during store hours or left in the donation bin outside the Thriftsburgh store.
Check Out Thriftsburgh on Social Media
Meet the Team
Han is a 5th year studying urban planning, architecture, and American Sign Language. They are currently studying abroad in Copenhagen this semester as well as working as a student blogger. Han's hobbies include collage, photography, and visiting cafes. At Thriftsburgh, their role is the Managing Director & Store Operations Coordinator.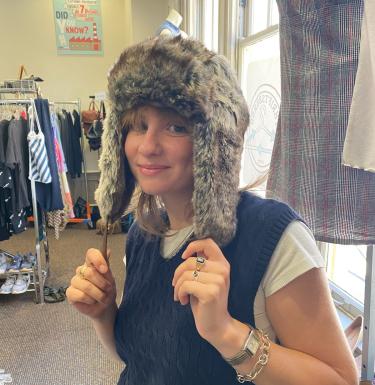 Nicole is a 4th year studying marketing and sustainability. She enjoys cooking, traveling, caring for her plants, and playing with her cat in her free time. She's ow in her third year working as Thriftsburgh's e-Commerce and Special Events Coordinator.​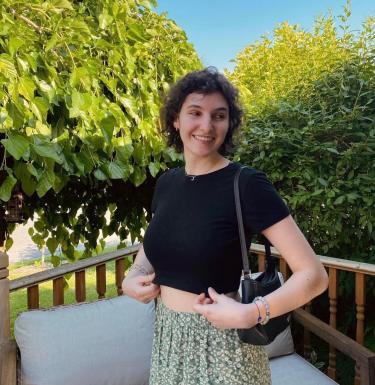 Jennah is a 3rd year environmental studies major with a minor in economics. Her hobbies include reading, cross stitching, jewelry making, and thrifting. A Thriftsburgh, her role is Outreach Coordinator and Store Associate.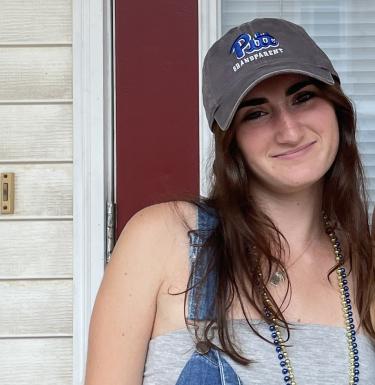 Mollie is a 4th year environmental studies major. She enjoys knitting, skiing, running, and being outside. You might find her at Dave and Andy's eating their birthday cake ice cream and listening to Lana. At Thriftsburgh, her role is Store Associate.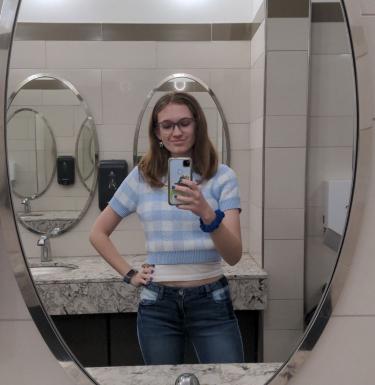 Cami is a 3rd year information science major with a focused track on networks and security. She marched mello in the Pitt Band for two years and is now looking to fill her time with clubs that promote the outdoors and sustainability on and around campus. Her hobbies include, skiing fishing, mountain biking, reading, and anything frog related. At Thriftsburgh, her role is Store Associate.